Thursday, November 10, 2011
Center for Pregnant Homeless Youth
November is Youth Homeless Awareness Month.
Homelessness is a major problem in the teen mom community and yet it is often unrecognized and underserved.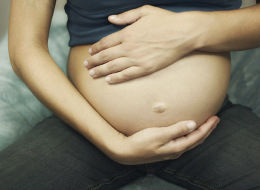 I've had teen moms tell me, on several occasions, that when they finally found the courage to tell their parent(s) they were pregnant they parents replied with a heart breaking reply:

You can't live here anymore
For those who decided to have their child they are now: pregnant, scared, lonely and suddenly homeless.
Thankfully
Covenant House
, an all youth homeless shelter, has a
Mother Child program
in New York City and across the United States.
Within the Mother and Child program homeless pregnant teens and teen moms can find help, security and shelter.
Covenant house has two 24hour walk-in crisis centers in New York City.
The 52nd and 10th avenue location is specifically for pregnant teens and mothers. The other location on 41st between 8th and 9th avenue is for all other homeless youth.
After spending a month in a crisis / entry level program, completing requirements such as: getting a job and or enrolling in school and abiding to house rules, young mothers are granted into the Right of Passage program. In this one and half-two year program mothers learn the importance of saving money, paying bills and getting an education for them and their children.
Through the Right of Passage Program, Diamond, one of the young mothers I had the pleasure of meeting and speaking to, has earned a security training license, a culinary license and her Certified Nursing Assistant certificate in ONE year.
Diamond is a humorous, determined, bright 21 year old mother that will not let anything get in the way of ensuring a bright and prosperous future for her and her little girl. While listening to Diamond's story and realizing all that she has overcome you also realize that her positive character and sense of humor shine brighter than any obstacle she has faced.
If you are or know a teen mother that is pregnant or needing shelter PLEASE refer them to Covenant House.