Monday, April 8, 2013
Family Fun Doesn't Have to be Expensive: Invest in FUN
Having fun with your kids sometimes seems expensive but if you use your money as fun investments it's not expensive. When thinking about family fun think long term and consider these things.
Memberships
Memberships are by far my favorite!
They can give you member benefits like trying classes out for free, full access to the center, and even early registration to classes at discounted membership prices. And even summer camps! A tip: when purchasing a membership to a place sometimes if you pay for the tickets and then decide to purchase the membership the place will sometimes put the amount you paid for your tickets towards the membership purchase wthat day.
Places that often offer memberships:
Zoos, community centers, indoor play grounds, and museums.
Memberships can be expensive, SOMETIMES. Purchasing them around Christmas or tax season is a great time because you usually have some extra money. Also ASK for them as a gift from family and friends!
Free days!
Check out your local museums, zoos, and anywhere else you've been wanting to go and see of they offer free days or hours. If you are in NYC click here for a list of free days around the city. Also check out local community bulletin boards at the grocery store, schools, parks, and the like. They often advertise FREE community family fun events.
No matter where you go, pack a lunch and or snacks. A free trip to the park can get expensive if you forget water and food have to go to a drive thru and spend up to $20 on foo

d.
I find myself packing lunches and snacks whenever we go ANYWHERE more and more because it is just so cost effective!
Dollar Pins and Stores!
PLEASE understand that this one is DANGEROUS! I can NOT tell you how many times I have went into a dollar store and came out spending $50! $50! That's CRAZZY! and then there are the HORRIBLE (great) dollar pins at Target! UGH!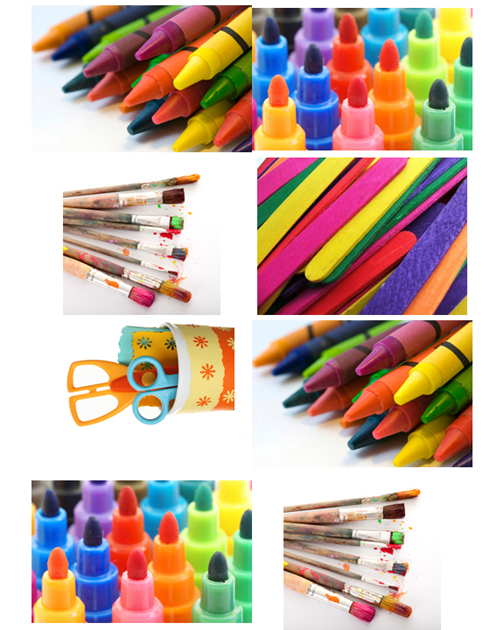 Anyways...
Look into the dollar pins for things like art supplies-popsicle sticks, finger paints, crayons, stickers, and Leilani's personal favorite: pipe cleaners and pom poms. This is great for indoor days. Get down on the floor and do some arts and crafts with the kids. The trick is to get little by little if you do not have too much extra cash: Glue and pom poms one day and googly eyes and construction paper the next time.
Invest in outdoor toys!
After the 15th time of going to the same park it does get boring and then there are times when you just do NOT want to go to the park, outdoor toys are a great solution to both problems.
Things like chalk, kick ball, jump ropes, basket balls, bubbles and KITES are a few GREAT things to invest in. They can turn a normal trip to the park and your own yard into awesome!
And always bring a blanket to the park! Since you have your packed lunch and your outdoor toys you can turn the park trip into a picnic fun day complete with kite flying.